Container Sales and Hires and Container Self-Storage
With many years of experience trading in shipping containers there's not much we haven't done with them. They're very versatile. If you ever need a container - and a lot of people do - we can help.

Parsons Group
Parsons Containers Ltd. are an established independent supplier of shipping containers by sale and hire in the North East of England where we have supplied customers with quality container stores and applications for many years. We also supply containers and container services by our brands ContainerContainer and U Hold The Key Self Storage.
ContainerContainer is the trading name of our national container supply company. Via the ContainerContainer web site we supply containers for all applications right across the Uk by sale and by hire.
We specialise in supplying bespoke container projects and working with our customers to make their plans and designs a reality.
U Hold the Key is one of the largest and longest established container self-storage businesses in the UK with sites throughout the North East of England and alongside the A1 near Grantham.
All of our brands are associated with quality personal service.
For information on any of our businesses please call
01740 62 99 99.

Parsons Group Email Newsletter Signup!
Keep up to date with everything going on within the Parsons Group, including Parsons Containers Ltd, U Hold the Key - Self Storage, ContainerContainer & Containers-Now!
Click here to join Mailing List
Click here to read our previous Newsletters
Please choose the service you require below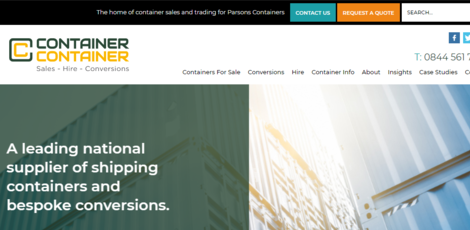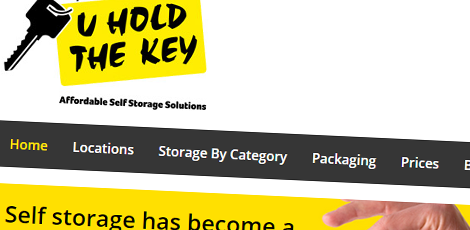 "On an initial recommendation from one of our hauliers we have used Parsons Containers several times now and on each occasion they have worked proficiently and efficiently. We will be using them again and I would definitely have no problem recommending them."
Branch Manager, Logistics Company UK
"Parsons were able to take our 'dodgy sketches' and come up with a design that was safe, practical, user friendly and to a modest budget. These units have been well received and have proven to be a shrewd solution to an age-old problem.

I am more than happy to endorse Parsons on behalf of myself and many other stakeholders across our business."
Senior Procurement Specialist, Petrochemical Company UK
"From the outset Parsons Containers provided an excellent service, meeting all requirements and expectations. They quickly understood what we wanted and delivered efficiently. Highly recommended."
Self Storage Company, Chesterfield
"Parsons Containers were brilliant. The website was very easy to use and they offered great value. The supplied container has been an ideal solution to our requirements and I'd definitely use them again in the future."
Greg Bradley, Bradley's Furniture Carriers Ltd, Darlington
"Ordering a container from Parsons Containers was very easy - everything was done efficiently and quickly. From the initial telephone call to the final delivery we enjoyed a friendly, helpful service. I would recommend them to any business'"
Teesside Based College
See All Testimonials »